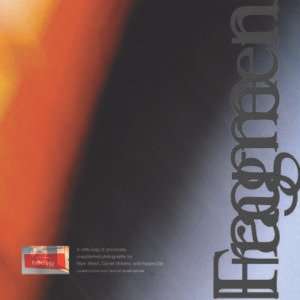 'Fragmen' is a limited edition 250-page art book collecting four decades of previously unpublished street photography and images trouvées by Mark Welsh, Zasper Zak and Daniel Williams, accompanied by selected quotes and original writing. The individually-signed printed version is available to order for £75, or as an eBook for £15.
A representative sample is found below. Although not quite shot to 'Dogme' rules, no image was shot on commision, and a strict standard of minimal post-production have been adhered to. They have been captured with a wide variety of equipment and on different media – including photocopiers, pinhole cameras, small and large format film, transparencies, direct contact, mobile phones, etc. They explore the otherness of the mundane with an English sensibility but the collection, shot between 1983-2023, also includes pictures taken in France, Germany, Italy, Poland and the United States.
Contact us via email or on 01242 692455 to place an order for the collectable printed edition or eBook, available only from 16:9.
---